Savior
July 14, 2010
Just as I realize I'm about to go under for good, you're there.
Your eyes capture my full attention, giving me no reason to let go.
How do you do it?
It's like I'm the thunder, and you're the lightning.
I push through, kicking and screaming, while you're right behind me, always trying to keep up, hot on my heels.
You resuscitate me from my scariest of dreams, darkest of memories.
I wish you'd just let me be;
Let me be engulfed in my inexplicable anger, my internal hellish horrors.
I can't seem to get by you, no matter how or what I try.
You won't allow me to turn my back, to just walk away and give up.
You keep me fighting, keep me dreaming, keep me breathing.
You force me to be who I should always be.
You make me-me.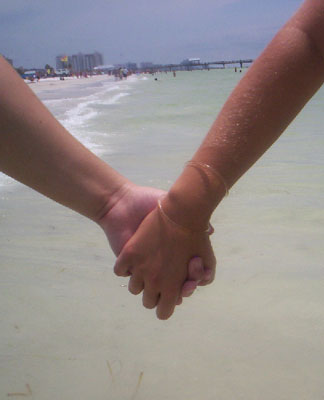 © Belinda H., Palm Harbor, FL