When Love Poured Down
July 20, 2010
Where were you last night?

Through puddles and puddles of muck,
I trudged.
Through Blurry skies and Poring rain,
I trudged.
Through the lies and empty promises,
I trudged
To find an empty room.

A beat on the roof
in sync with my heart
my fingers trembled
like the waves
after a splash,
after a climax,
but before a conclusion,

Where were you last night?

A beat on the wooded ceiling,
I waited in a bus shelter.
For a man whom caused the sky to pour,
for my heart to beat,
as the endless pounding rain
on that very shelter.

An empty promise.
Where were you last night?

Through the endless chains of dependence,
I knew you would come.
Are you scared?
Are you alone?
Could you be hiding from
that very rain?

Is it dry where you are?
where you've been?
Where do you stay?

I waited for 60 seconds!
60 minutes!
60 years!!
At that bus station,
when the rain was endless.
Thinking about our last November in Cincinnati.

When the trees were bare
The hot touch
of cold hands,
cold air,
and one immensely cold heart.
Only one of the four
was unnoticed
and remains unchanged.

By only the smell of you
I was helplessly inebriated.
By your face,
your voice,
our time together,
I was taken.
There was a heavy rain
even in November.
Teenagers of yesterday.

Where were you last night?

I came home.
I went upstairs.
Your smell was gone.
Your clothes were gone.
Your face was gone.
Our pictures were blank;
my memories were hazed.
Where were you,
all of you,
last night?
Last year?
Where are you now?

Your yelling banters,
your fast pace,
your independence,
your ego,
your carbon copied smile
your childish curiosity,
and your fuzzy pocket lint,
where did it all go?

Its January in Cincinnati.
You never came home from Sin City
and I wonder where you have really been.
If your same essence exists.
If your clean shave,
and your large smile
I wonder if it rains for someone else
in Sin City.
There has been a drought,
you know,
here in Cincinnati.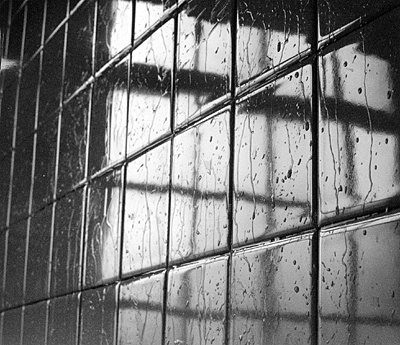 © Jared S., Pompton Plains, NJ