Free me
June 29, 2010
The past is my future,
The future is my past.
I'm stuck in the middle,
My soul cannot last.
The truth is locked up,
Where others can't see.
All they do is put a dirty reputation on me.
They think I don't know the secrets they hide
They think I'm stupid, they think I'm blind
They don't realize what they've done to me,
They've ruptured my life and won't set me free.
But like a bird I will fly, up into the sky
Not hearing their snickers
Not hearing their lies.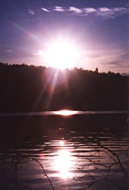 © Laurie T., Hopkinton, MA