The Dust
June 16, 2010
I want to walk into the shower
Stand there for an hour
Let the water pour down on me
Turn up the heat and let each little H2O
Burn me
Until I'm melting
And dripping down the drain
Where I will fall forever through the pipe lines
Until they bring me to the ocean.
I will evaporate into the sky
Gather my dust
And become a cloud.
I will rain on you till you're drowning in me.
Until you feel how I feel.
Like you're burning away.
Just melting down the drain.
Do you know what it's like to not feel the water
When it hits you?
To become numb after all you've been through?
Can you touch this face of mine and not feel me here?
When you disappear I wont shed one tear.
I've wasted enough water on you this year.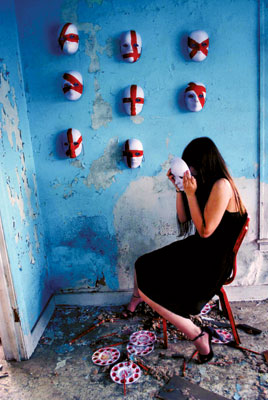 © Narongsukchai T., Sachse, TX