Dusk.
May 31, 2010
As the dying wind takes final breath,
And the flowers close their lovely heads,
As the rays of light accept their death,
And expire in pools of crimson red.

As the lively bird sings final call,
And the beasts of day concede to sleep,
As the steady trees rise straight and tall,
And all nature's babes sound final peeps.

As the verdure's color starts growing wan,
And the creature's calls are lost to dark,
As the wheat inspects its golden tan,
And the poplars don new coats of bark.

As the widows throw out final strands,
To catch the far-off day's first dew,
As the critters hush their noisy band,
And the dolphins mute their loudmouth crew.

As the sun ducks down its weary skull,
And lays its soul right there to doze.
As the sharpened breeze begins to dull,
And the moon into the sky doth rose.

As the predators come out to play,
And the nocturnals compete as well,
As they start their game 'pon death of day,
And awake their soul where instincts dwell.

As hunters spark this deadly fire,
That's flames lick pain once they've begun,
As the thirst for blood grows truly dire,
I watch and see, dusk bars no one.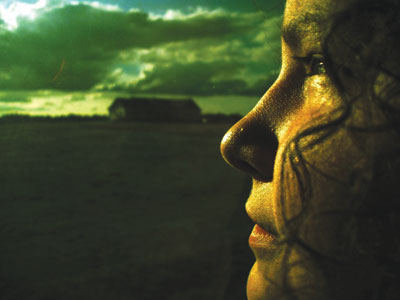 © Crystal E., Charlotte, NC