Frozen Soul, Lonely Savior
June 6, 2010
She felt the goose-bumps crawl across her flesh
Before she felt the cold.
It whispered before it came,
The icy breath of its warning
Spreading over her bare skin.

The river of wind danced around her,
Enclosing her,
Then plunged through her body,
Freezing her.

The cold reached out with icy fingers and gripped her,
Locking its hands around her heart,
Her soul,
And everything that she was and could be.

The irises of her eyes froze arctic electric blue,
And rolled back in her head.
She was going under,
And her screams froze solid before they could escape
Her snow-white lips.

The roses burning in her cheeks
Faded into nothing,
And the muscles on her long arms,
Her smooth legs,
Her perfect fingers,
Melted away as the life drained from them.

But when he reached out
And touched her,
She couldn't have felt more alive.
Maybe she would learn to love again.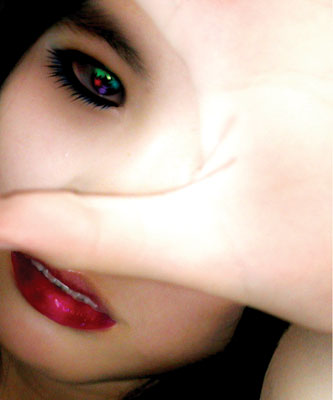 © Victoria W., Arcadia, CA