Time of Triumph
June 6, 2010
The sly cat slinks across the yard.
She stays hidden in the shadows.
Her tail swishes and she licks her lips
As she spies the robin,
pecking at lunch,
he knows not of the dangers.

The cat lets out a slight growl and pounces.
She lands on the bird
And bites it's neck.
The bird goes limp in the cat's hungry jaws.

She sets down her catch,
letting out a triumphant meow.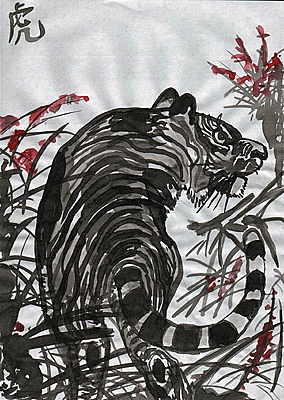 © Xin H., Elmont, NY