Deviate
June 5, 2010
With me and you,
two pairs of shoes
and twenty toes,
with no path in our eyes,
and eighty more years to go,
we will run,
we will run,
we will run.
No destination,
empty pockets and no to-do's.
Two constant grins and
two bursting hearts
to light the dark.
Fingers locked and
nothing to lose but each other. Passing those
who've fallen behind,
lost their dreams,
unlike us,
we're still breathing
every color that there is.
That wheel,
whirling forever in one place,
we deviate and run away from,
you and me,
we deviate
from the wheel that dooms
everyone else.
Dooms them
like glue sticks
the plastic eyeball
to the doll,
never blinking,
never seeing anything at all.
Not you and me,
because we,
we see,
we run.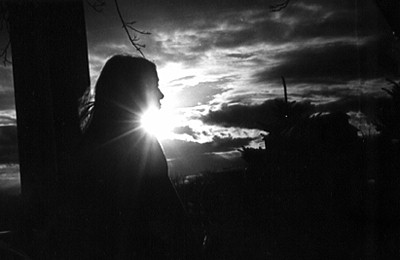 © Elizabeth G., Marblehead, MA