Whisper a Secret Under a Stone
May 17, 2010
Confused
Perplexed by behavior that speaks contrary to words, actions that make it seem as though it's playing games with emotions.
Feelings tied in knots by the clever cat who played with them, leaving the owner to try to figure out the puzzling disarray.
Struggling in imbroglio as thick as mud, just when you think you are winning and climbing out of the crater, you slip and plummet back to its' depths.
Whisper words under a stone dense enough so that the utterances can't gouge there way back to the sunlight to whisper their masters secrets to selected passersby.
Are the words whispered truly meant, or are they just ethereal ghosts, not truly there.
Maybe they are wished, but slightly feared, if let to roam they might turn on the wisher and help to shove them back into the dark pit.
After all, words are just words, and under the influence of the electric disease they mean even less.
But do they mean less when garbled to another on the electric disease, or is it their turn to have their emotions snarled into a weaving of confusion?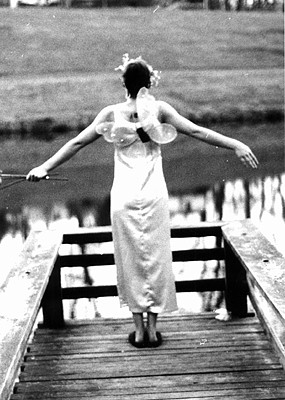 © Jessica T., Cincinatti, OH