Black.
May 14, 2010
An absence of color,
An absence of energy,
An absence of creation.
A presence of possibility,
A presence of potential,
A presence of prospect.
Where all is able to happen,
Where all ceases to exist.
It's the nighttime sky,
stars scattered,
the promise of morning.
It's the nighttime sky,
darkness abound,
fear
of morning never arriving.
It's birth,
it's the promise of a life
yet to be lived.
It's discovery.
It's the prison cell,
the feeling of chains
tight around your ankles.
Twenty more years.
It's looking at life in a brand new way.
It's galaxies, lightyears away;
knowledge that there is more.
It's the emptiness of Elsewhere.
It's not knowing,
unsureness,
numb.
It's the morphine of the mind.
It's cancer and chance;
plague and possibility.
The knowledge that energy
cannot be
destroyed;
the knowledge that energy
cannot be
created.
Black.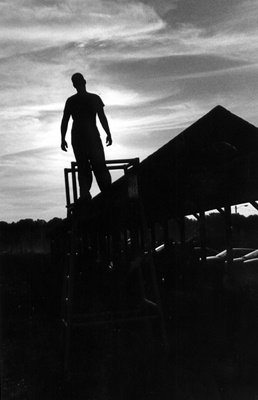 © Brianna L., Marblehead, MA