Waiting for the sun
May 10, 2010
Snow falls on my face
like tears
I wonder where you
are,
why aren't you here with me
is there a reason
that says 'can't be'
I want to see you again
to feel your embrace
and then feel loved.
It might not be true,
but I'd stay true to you
if you'd be true to me
I ask myself where
you could be,
my friends why I even care
I say that you're the
reason I stare
wistfully outside.
Snow falls like rain
unheard in my heart
the snowy fields
have no faith, but
wait for the sun to
come.
I look outside and feel
that seasons are more
real and the sunshine will come.
There's slight chance
that you love me
but I wish with all my soul
maybe then I'll see
the sun again
and feel safe in the warmth.
Forever winter, a
state my heart is
in, asking for your
love wouldn't do me
in.
At least sunshine would melt away the snow
and flowers would grow
because you gave love a chance.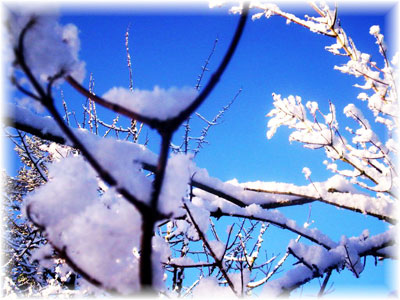 © Anna K., Portland, OR