All Because You Chose...
May 1, 2010
Crimson rivers
Of tears
All these years
And we end up here?

You said it was you and me
But that's not what I see

You said you'd never leave
But you wore your heart on your sleeve

So here I sit
Alone
Broken
And confused

You're supposed to be here
To tell me it's alright
But it's you causing
My tears

How could your leave me
Alone in the dark
Go back to be eaten
By the shark.

You've said
It was over more than once
But you crawl right back

I feel like I'm fighting
An already lost match
You've made your choice
And I guess I'm not the right one

You say you're going to fix it
But words echo in my head
Unforgivable words
That left me feeling dead.

You say you love me
But is it really true?

'Cause now I'm standing
Here battered and bruised
With no clue what to do.

I've lost my sense of direction
My belief in you
And you don't even have a clue.

I feel vulnerable
Broken and exposed
All because your chose

A choice that I'll always remember
I lost almost everything with that choice

I thought everyone was wrong
That things were better than they said
But one night changed everything
And the next morning you lost your head

Shocked
Unable to move
Unable to look at you.

But you didn't look back
Or even say goodbye
You were gone.

You say things are getting help
I don't see
Or hear
About them

I'm not coming back
Yet you seem not to care
You're like a robot
Controlled
And told what to do

I feel like I've lost your
And there's nothing I can do,
But sit here with the blues
And continue to be battered and bruised.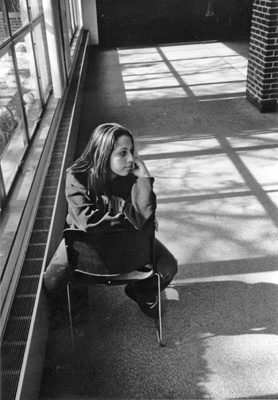 © Leighann E., Westport, MA