"We're all mad here. I'm mad. You're mad."
April 27, 2010
FALLING down
Will I ever stand back up?
FALLING in (love)
With you
Down this steep terrain
Desert Land,
Mountain Storms,
FALLING rain
Will we fall faster?
Physics-
With you,
Time doesn't matter
FALLING through
Parallel world
Hell Alice,
Where are we?
FALLING hard
Through
My Wall
Upside
DOWN.
Do you have-
The key?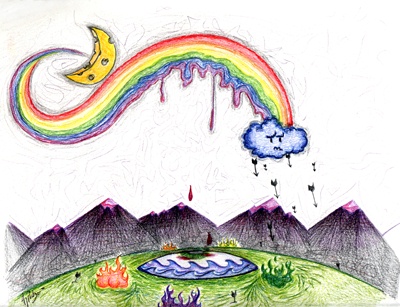 © Alexa P., Ridgeway, PA