Trust
April 14, 2010
When you look at a kitten what do you see?
An innocent creature that can be cuddled and loved
With soft white fur that can be petted and rubbed,
And innocent adorable eyes that make you do what ever they want.
Their charming delightful, features touch your heart.
You love your kitten, and it loves you.
You trust your kitten, and it trusts you.

One night you fall asleep, and have the most appalling dream:
Your beloved kitten, whom you trust (and who trusts you)
Is suddenly digging its razor-sharp claws into your flesh.
You wake up, startled, but relieved –
It was JUST a dream.

And then, you see it!
You felt betrayed, when you thought
That your beloved kitten had violated your trust.
Then you understood the true meaning of the word.
Now you know what trust is.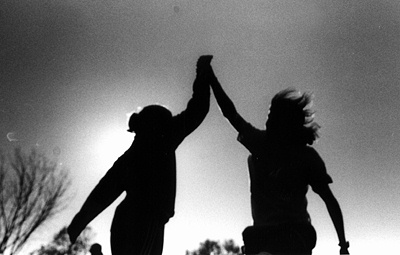 © April P., Marblehead, MA