Be with you
April 6, 2010
I look over,
And what do I see?
A pain-stricken face
looking back at me.
He looks so sad,
so hurt, and alone.

'What's wrong?' I asked.

'You should've already known.'

'What?' I questioned.

'I've lied' He screamed.

'About what..?" I whispered.

'I've never liked you, if that's how it seemed."

His words hurt,

They cut like a knife.

I couldn't believe it,

He was my whole life.

I began to cry,

not knowing what to say.

He tried to kiss me,

But I pushed him away.

"I HATE YOU."I screamed

He looked at me silently.

And then all of a sudden,

He kissed me violently.

I tried shoving him away,

But he wouldn't let go.

"It's because I love you..

And you wouldn't ever know,

Until I finally got the courage

To let it all show."

"I love you too.." I whispered.

This is the end of the poem,

And just one more line.

"I promise to be with you,

all my lifetime"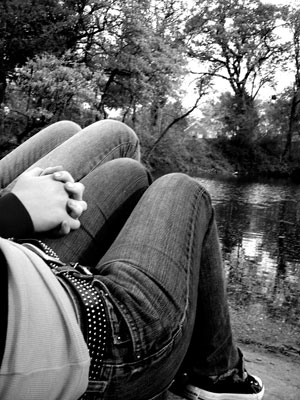 © Lauren R., Edmond, OK