The In-Between
April 20, 2010
The time is half-past midnight and
I am almost dreaming.
I had been willing my mind to stop
its tumultuous tossing
and turning as I lay still as
silence, when
suddenly, you came to mind.
I stopped my struggle and you smiled,
sitting there at foot
of my bed (I could almost feel the weight of you
on my feet).

So, here I am, stuck at the junction
between asleep and not.
Dare I move another muscle, you will
vanish and I will awake from this
illusory scene.
And if I
allow my eyes to sink back and
my lids to flutter still and shut,
I will lose you to the chaos of
my dreaming mind, only to be
forgotten the moment I stir.

So instead I will just lie motionless, still as stone,
seeing you here, though you are not
feeling you, though this must not be real.
Meanwhile you still defy what's real and what isn't, as I try to sleep, stuck somewhere in between.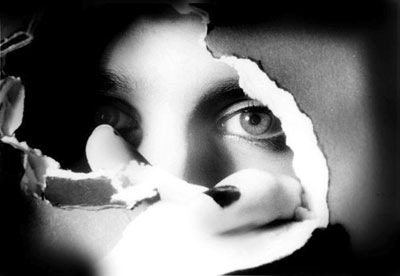 © Tabatha B., Peoria, IL