Hacker
MAG
October 3, 2007
Strangely enough, the same wave of panic sweeps through my mind
And something stills in my gut
Just to see her face reappear on the computer screen as before.

She was back.
She was back in some shape or form
In my life and the lives of others around me
In the quiet, carefree spirit of the summer.
Back to do as she wished.
To shatter my illusions of undisturbed happiness
And twist others toward her will of conversation.
Oh how I had once envied her …

And suddenly all of my insecurities return
With only her simple picture on the screen.
And I had no map to show me the direction to take
To get away from the state of mind toward the girl,

The hacker of my mind.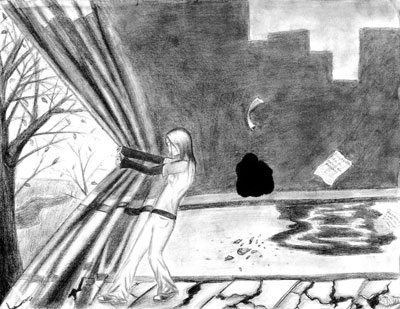 © Willow L., Nevada, IA