Click Here
March 30, 2010
Click here to begin.
Click here to start.
Should I not have clicked in?
And just stayed smart?

I bet my money
And rolled a die.
I don't think it's funny
That it was all a lie.

To a four leaf clover
I gave my luck
Begged for it not to be over
Now I am stuck.

A chance I took
I went the friendship way.
But unlike a book,
The ship sailed away.

What are the remnants?
What was left behind?
Where has everything been sent?
Will I make up my mind?

No one deserves
So why do I give it out,
Like passing hors d'oeuvres?
I send without a doubt.

Click here to finish.
Click here to end.
We will perish.
Goodbye friend.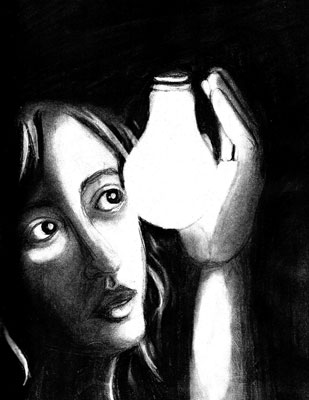 © Jessica P., Bethel Park, PA