What's it Like to be a Cloud?
March 30, 2010
There was a lonely cloud,
That flitted in the sky,
Drifting by itself,
Against the bright blue background.
I watched the cloud,
Admiring its sun kissed beauty,
As it slowly dissolved.
It shifted and twirled,
Something different
With every glance,
And I wondered,
Just briefly,
What it was like to be a cloud?
That whispered thin,
Bulked up big,
And disappeared into the background,
Gone.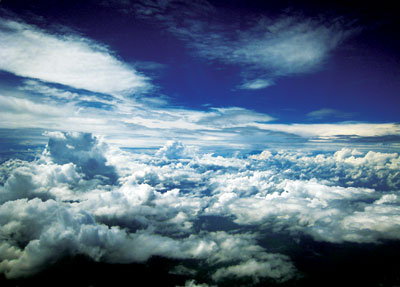 © Jacob W., Oklahoma City, OK