Ni-Ni
March 30, 2010
Sewn by my mother,
Dangled over my crib,
Tucked under my chin,
A single object warms my heart.

With scattered pink stars,
And rainbow kittens,
Fabric smooth like a kitten's fur,
Yet tough like a lion's mane.
Torn in places, ripped and chewed,
With stains prominent.
It's cold from the air,
Yet warm with love.

My whip when I'm mad.
My teddy bear when I'm sad.
Warms my face,
And brought light to my crib.

Imperfections make us perfect,
Stars shining bright and confident.
Created by my mother,
Made with love.

Strong and held together,
Consoles me when I'm down,
Works together or in solitude,
I couldn't sleep without.

From a distance, a dirty rag,
Up close, a prized possession,
Tucked under my chin, my personal shield,
The two of us ready for whatever comes.

My blanket, Ni-Ni.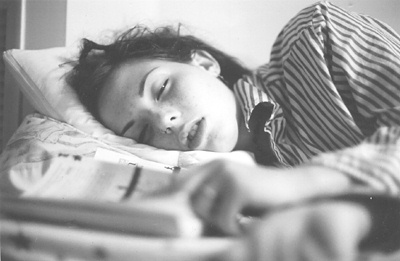 © Donna O., Kannapolis, NC