A Mother's Tears
March 29, 2010
My mother cried from our porch when
they scalped the forest behind
our backyard, and tore a bloody mess of
homeless roots and lumpy mud
from what once proud trees that surely
should have been more permanent than I.

The dandelions they stomped, the leaves
they ripped to bits; but they tied
not a tourniquet to stifle the ebb of life.
Eventually, their concrete sidewalks
will suffocate the sent of misplaced
dirt, but for now, it lingers wherever
I walk, mercilessly reminding me
of childhood hours spent skipping
over logs and spashing into the creek.

When they have finished constructing
their suburban heaven, I will wander
amongst the cut-copy-paste homes,
and be the sole witness to a funeral
for the earth. But
I hold sacred to me the quiet reassurance
that elsewhere, miles away, a seed will sprout,
clinging to its mother with fragile roots,
and reluctantly depart her shelter
to climb steadily towards the sky.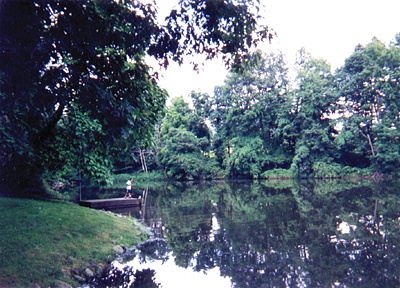 © Amber C., Fair Oaks, VA