Bookworm
March 19, 2010
I get lost in books.
They're my escape from the world,
Escape to my own perfect world.

I pick up books,
And I don't want to put them down,
Not until I've read each and every page.

I read too fast,
And I miss details.

I read too slow,
And I lose interest.

There is no middle.

I love books that make you want to keep turning the pages.
Those books are the best.

Reading is my safe escape, my own world.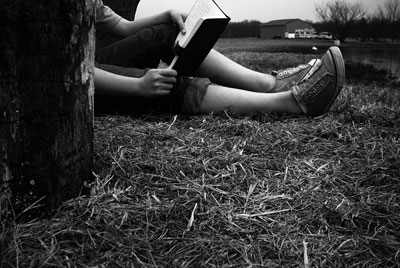 © Kristen D., Kenton, DE