A Love Poem
February 26, 2010
I love the glitter that covers the puddles at night,
I love the brilliant kaleidoscope that changes the world and makes it right.
I love the sweet smell when the clouds weep,
I love how I can still see you in my sleep.
I love how the world makes my hair dance in the breeze,
I love how with a camera I can make time freeze.
I love the active volcano in my chest when I wake,
I love how no life is ever a mistake.
I cannot describe how it feels to run onto the street in the midst of a wicked storm,
Or how even when it snows you still make me feel so warm.
It's impossible to explain what it's like to dance the rain dance and be exposed to the sky,
And to be completely alone with the world as your only ally.
I love that I can do this only on earth;
I love that I will love you until my next life's birth.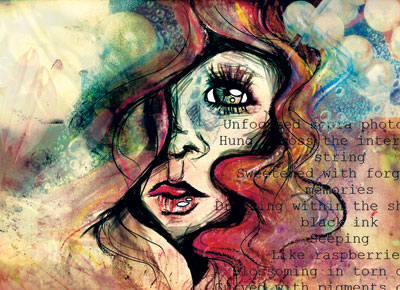 © Victor K., Las Vegas, NV