Awake
February 20, 2010
She choked on crimson
and bathed in scarlet
Her life reducing to nothing


but colors


Black

Red


Black

Blue


Black

White

B
l
a
n
k

When all else had failed her
she could still


hear that voice.
Mindless barking from a place that no longer knew sanity.

Scars are deep and they tell stories,
Long tales that are mothers to the scars
Memories fade but are always close,
foes from birth and scriptures on her soul.

But death sings a sweet melody





a lullaby
Yet sleep

never comes . .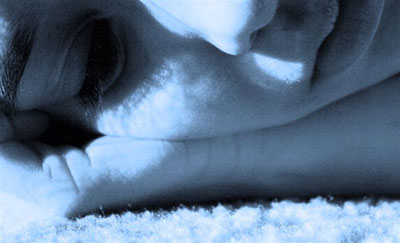 © Paula B., Katy, TX