The Backseat Advantage
February 12, 2010
Rows of windows covered with sheets of condensation
The brittle air turned the October weather to December.
Walk down the aisle, not too fast, nor slow.
Sit in the seat, don't plop. Gracefully let the bag fall.

The windows are dawned with drawings, old and new
From little kids to young adults, the age of the artist shows.
"Hi" written numerous times backwards so any passing car
Can be greeted by a window.

Backpack, hair, foreheads, sweatshirts imprinted on these windows
And no one notices. How can they not notice?

It's the backseat advantage, where you can be noticed or disappear.
I choose to disappear, absorbed by thoughts and music
Words written on the page clean crisp and typed, coinciding with the music
Matching the words and lyrics together, like soul mates.

Busses have the misfortune of being rickety, ever so rickety.
So much so I can feel my face jiggle with every inch the bus drives

Sharply, the bus takes a "S" bend at 40 MPH
The cold frame makes my arm numb, stealing all my body heat
The bend takes me away from the frame.
I momentarily capture what heat I lost, only to be stolen from me again.

Hey, whoa, music! I forgot that it was there.
The bus stops at my house that I didn't know I just sat through my bus ride
My thirty minute ride, gone, and I'm home, stumbling off the bus.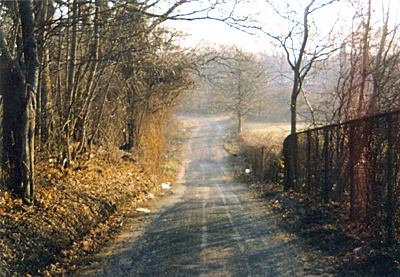 © Cameron C., Milford, CT