Today
February 8, 2010
Today's the day
Today's the day
I am going to change
the world -
just another girl;
torn jeans,
my life a stream
of abnormality,
no purpose to life,
just alive.
But today
today, I have
a superiority,
no inferiority.
Today I will
lolly the pop
ping the pong
cart the wheel.
Today I am a
star in the azure sky,
a rocket with no hesitation
to fly; no destination but
through the rings
and strings
of planets,
around the
puddle of the milky way
through the moondust
scattering the uni-
verse.
Today,
I am a
verse
of poetry,
an ambitious blend
of rhyme, rhythm,
and rambunctiosness.
A perfect personification,
A blazing alliteration.
I am
the realization
of hope in the hearts
of captivated souls.
I may be
the ostrich in a
herd of zebras;
the chickadee in a
flock of geese.
But today
I will change
the world.
Today I am
invincible.
Untouchable.
Unbeatable.
Unstoppable.
Like the billowing wave of
a tsunami,
Like the perfect meal's
umami.
Today is the day
I will change the world,
And tomorrow,
I will
try again.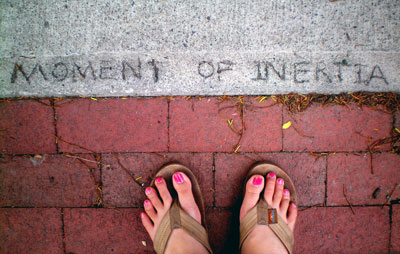 © Kate H., Fullerton, CA