Nothing to Write
January 24, 2010
The words flow through my head,
beautiful descriptions,
pieces of dialogue,
interrupting my thoughts,
until I can't stand it anymore.
I take out a pen,
some paper,
sit down to write,
But I'm at a loss for what to say.
No ideas for story plots,
no interesting questions to research,
nothing for me to write down.
I have all the words,
but no way to write them.
I have all the thoughts,
but no way to form them.
I can't put together,
all those wonderful words,
flowing through my head.
I try to write down those words,
That are filling my mind,
and am rewarded with random letters,
filling the page.
I crumple the paper,
And throw it away,
Starting afresh on a new piece.
Repeating this process,
again and again,
until finally putting away my pen,
standing up to stretch.
No luck for me today,
no proof of my labour.
I heave a heavy sigh,
and the same thought fills my head,
as it always does
when I have nothing to be read:
How am I to become an author,
when the words are wild,
never obeying me?
How will anybody ever see,
the words that are always a part of me?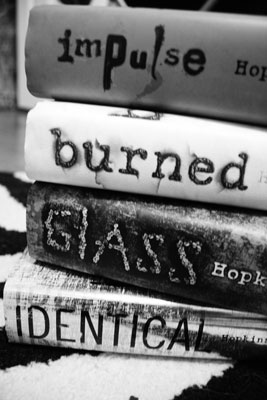 © Bria B.