Sweet By and By
January 22, 2010
Sweet By and By
The river's voice
calls sweetly o'er the trees
And the flower's scent
comes wafting here
carried by the breeze.

Hark to the voice
that whispers words
of peace and love and grace
the voice that's tender
kind and soft
yet all the creatures face.

O how I long
to bid adieu
to sin and pain and strife
and wing my way
on lifted arms
to find a golden life.

The angels fly
and wing their way
through heaven's gate and street
Strumming harps and singing songs
They sing round heaven's seat.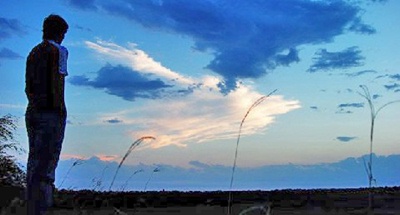 © Stefanie K., Katy, TX