God Made You Perfect
January 16, 2010
God made you perfect in every little way.

He made your golden locks look like the rolling fields of fresh wheat, ready to be harvested.

Your eyes were made specially, to shine like the beautiful waters of the Caribbean.

God sent two little angles to kiss you on your cheeks; therefore you have little impressions when you show off your endless smile of perfect white teeth.

Your lips- the right size, and oh, how I dream of connecting them with mine.

He made your arms look like the rolling hills in the valley. Though, it's all pure muscle.

And your abs- God made them just right also. Ripped like the effect the speckled sand in the desert gets after a strong wind.

Yet he made a wonderful boy on the inside also, for you have the heart the size of Texas. Therefore you're always looking out for everyone beyond yourself.

You were given a wonderful personality and how I love to hear your beautiful song of laughter.

He gave you the power to be hard-working and to never give up. Oh, what a strong boy!

God gave you one last thing, me- even though I may not be perfect like you.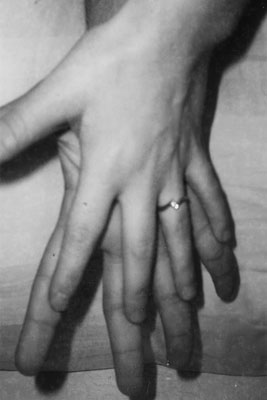 © Heather H., Phoenix, AZ