Dance With Me and Smile
January 2, 2010
The green lights,
Shine bright,
Matching the light,
In your eyes,
As we dance,
And spin in circles.
Across the glass floor,
In that pale blue dress,
You remind me of the sky,
To which I look at and smile.
Light steps like,
Feather tracks across,
The snow filled floor.
Bare footed and on toes,
You're a little ballerina,
Dancing to a song heard only in your head.
It must be a good one
If made up by you.
Your breathe lightly tickles,
My face making my smile,
Match the one on your face.
Smiling with you,
Is the greatest thing to do
Together here and forever.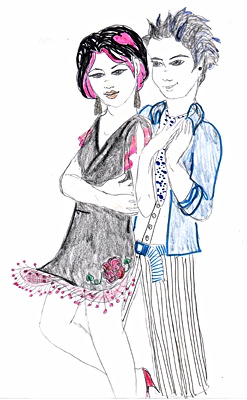 © Liaz M., Vineland, NJ