Your Smile (2008)
December 22, 2009
Going through a year book from last year, I found your picture. Your hair was longer then but you still had that perfect smile.

After staring for several minutes, I saw how mature you had become. I picked myself up and headed for home.

Racing through time and life, I sprawled out on my bed with nothing to do but think. All that came to mind was that picture.

Risking your rejection, I wanted so badly to say it. I wanted you to know. Instead, I curled up so I could sleep.

Every dream I had involved you. You kept looking, whispering, smiling.

That dream kept me going, pushing myself to get back to the school so early in the morning.

Today I saw you in the hall for at least the third time in two hours. You were smiling again.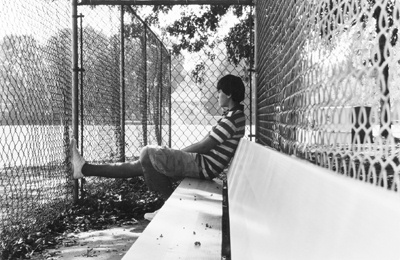 © Kyle W., Pompton Plains, NJ