I Am A Canvas
January 5, 2010
I am a canvas.
Can't you see?
The red I bleed.
The blue I cry.
The green I envy.
I am a canvas.

I meander in the sunshine yellow.
Where I have time to squander endlessly.
My transparent footsteps are engraved into the gray, where I can retrace them.
My mind is stroked with purple.
All the memories and mistakes.
I am a canvas.

My social life, stained with orange.
I just don't belong.
I feel awkward and unwanted.
But I still have a smile painted on my face.
I am a canvas.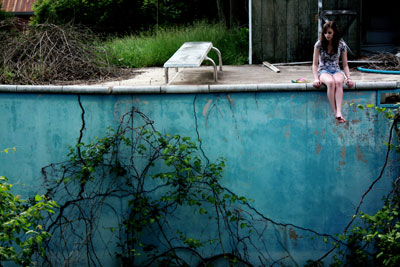 © Myra K.