True Love
December 7, 2009
When you wake up next someone, it takes you a minute to catch your bearings.
How did we get here?
Are we strangers?
Lovers?
Who's bed is this?
What is going to be in his eyes when you roll over and gaze into them?
Happiness?
Fear?
I woke up on the floor to the light of dawn, wondering what was in his eyes.
Surprise.
Nothing but complete utter devotion.
His passion shining through like sunlight's warm colors bleeding through the panes of the window's blinds.
The emotions deep like the ocean's waters.
So dedicated.
I love you, babe.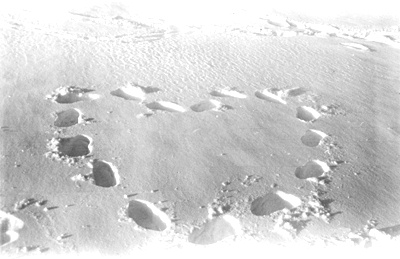 © Kim B., Marblehead, MA