Six O'Clock
September 17, 2009
She woke up at six,
Ready to start her morning.
She faked a smile and turned to face the world,
Without any warning.

Seven O'Clock came soon,
After she got out of the shower.
She went to eat breakfast,
Using all her power.

At Eight O'Clock it was time to go.
She packed her bag and walked to school.
Wishing she had friends,
Wishing she was cool.

At Nine O'Clock she sat at school,
In her Math Class.
Not doing her work,
Not caring if she would pass.

At Ten O'Clock she had a snack,
While sitting in the bathroom.
Third stall from the left,
Floating to her doom.

At Eleven O'Clock she was back in a class,
English this time.
Trying to write a poem,
Figuring out how to rhyme.

Twelve O'Clock, there she was,
Researching the past.
Wanting to know why
Her happiness had gone so fast.

At One O'Clock she was eating her lunch,
Farthest stall on the right.
Chewing her sandwhich,
Knowing what she would be doing tonight.

Two O'Clock,
Only an hour to go.
She wished time would go faster,
But it would only go slow.

At Three O'Clock she left her school,
Without saying any goodbyes.
She was isck of her life,
Sick of the lies.

Four O'Clock she was at the kitchen table,
Eating the last meal she ever would eat.
After she lied on her bed,
Messing up the sheet.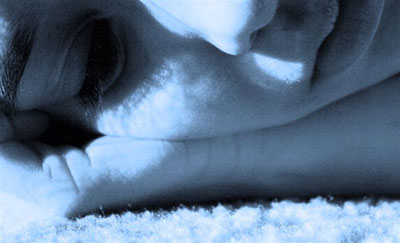 © Paula B., Katy, TX