W h y ?
December 14, 2009
Why does the rain fall from the sky?
Maybe the clouds are sad
They look down upon this earth
Those majestic white giants
And see what humans have become

Why are the leaves green?
It is possible they are sick
Sick of people and their twisted ways
Tired of being abused and cut down
Their stomachs turning at our sight

Why is the sky blue?
It is blue and sad
Sad that we are this way
Sorrowed at our evil ways
Its eyes tearing because of us

Why do the birds sing?
They sing happily, joyfully
They have hope
That someday, somehow
Things will get better

Why does God still watch over us?
Even when we have failed Him so miserable
When most of us sin and so bad things
He stays and watches and helps
Even when we turn away

Why, you ask? He loves us.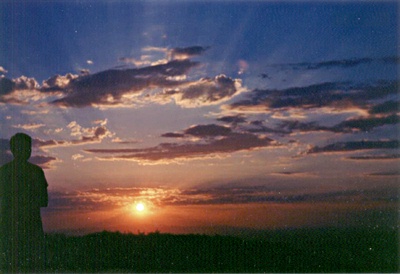 © Jovee B., Dededo, Guam