Beautiful
December 9, 2009
Her face
sparkles with that of perfection.
I was no match for her,
what with her fair hair
and chestnut eyes.
She seemed to radiate hope and peace
and I sometimes wondered if the whole world
could feel it,
their cheeks warming and their hearts lifting
from the depths of despair.
And when he smiled at her,
my soul seem to shatter into a million pieces.
He was the reason I lived,
the reason I continued forward
in life.
Betrayal surrounded me
like the thick sweaters
my grammy would knit for me
every winter.
It hung over me
like a thick cloud of smoke,
something I could touch,
buy never truly grasp.
Was it her beauty
he left me for?
Her skin, her hair her eyes?
Or was it her rays of constant cheer
that just drew him in to her heart.
Beautiful,
within and out,
and not a bad thing
rots her aura.
So there I stand,
surrounded by dreams and memories,
drifting around me in smoke waves.
She was beautiful,
and I was no match for her.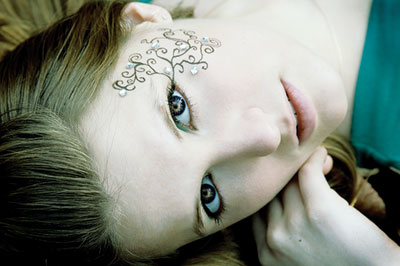 © Michelle B., Blairsville, GA