My Angel
November 8, 2009
I stomped in my room and slammed the door shut,
I lay on my bed and cried.
I'd lost my best friend, had a fight with my dad.
And got dumped by my boyfriend beside.
I fought to hold back the tears that fell down...
But they still fell down even so.
I felt like the workd was falling around me and i didn't know where i should go.
In the midst of my grief I heard a soft knock,
startled, i answered "come in".
The door opened slowely and I saw the face that ounce had enlightened a grin.
But now i saw only compassion and love...
it fought to comfort my soul.
And soft brown eyes that looked into mine,
they only had peace as their goal.
She sat on my bed and then took my hand,
she squeezed it then gave me a hug.
I felt that she was giving me a strength to climb out of this hole i had dug.
As we pulled bacck from the tender embrace,
I saw a tear in her eye.
Never before had I once seen (or noticed) her gentle and loving face cry.
I realized at once that she, like me ceeded somebody to love.
And still to this day my mother remains my angel God sent from above.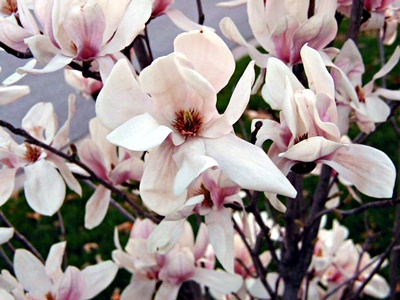 © Brad H., Lemont, IL