Sunset
November 8, 2009
The day reaches its winter,
its last minutes
in the sky. It hovers
as if to forestall the
inevitable.

The darkness, a
lethal opponent, reaches
to choke day. A struggle ensues,
sky burning blood red
with the last of day's
endurance.

With a lingering gasp,
the day sinks into oblivion
and dies.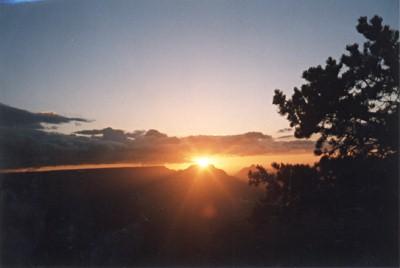 © Amanda T., Scituate, MA