Voices of a Shadow
October 2, 2009
Shadow
I see you on the wall.
Why do you follow, never leaving me alone?
Your voice is shrill, your words are poison.
You think you know what's true.
And every time I try to listen, nothing ever turns out right.

Shadow
I see you on the ground.
Why do you whisper thoughts profound?
You make sense, but they say you're wrong.
Each time you talk, my hands drip blood.
They tell me not to listen.
They tell me I'm not well…
But what do they know?

Shadow
I see you in my mind.
But on Earth I cannot find.
The whispers put a match in hand,
Then flames twist and flicker.
My hand moves, through will not mine,
Suddenly ashes all around…
There's white blanket now over me…
But now I can not move…
I scream, for was it you who did this?
A tiny prick in my neck…
And all the world turns black.

Shadow
There's too many voices.
Please leave me alone.
I'm begging you oh begging you to go.
I need silence, peace to sleep.
For sleep I haven't, in days.
Your voices always wake me up,
And always in a daze.
I grab a knife to shut you up and you tell me that I'm wrong…
But what do you know?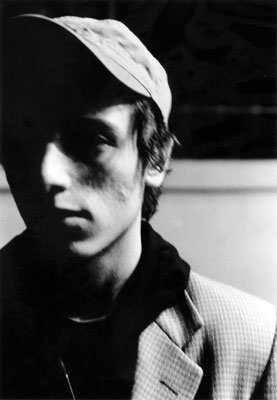 © Ariel L., New York, NY