Guardian Angel
October 7, 2009
Basking in the stillness,
In the silence,
In the present;
I wait for you there.

Dealing with the pain inside,
In my own façade, I try to hide.
Knowing you now- so completely,
So bare, so deeply.
With you, I know, I cannot fake it,
I cannot pretend,
Slowly, my insides are beginning to mend.

Every moment without you is
A living, breathing trial.
My body aches from the strands of hair that caress my lips,
All the way through these trembling fingertips.

I need your whispers of desire
Running through my veins,
Setting my body on fire.
I lust for your lips to be on mine,
Pulling me deeper into your embrace,
Taking my thoughts to a different time.

I reach for your hands:
Rescue me from my lies-
Tear away, what once was, my untainted disguise.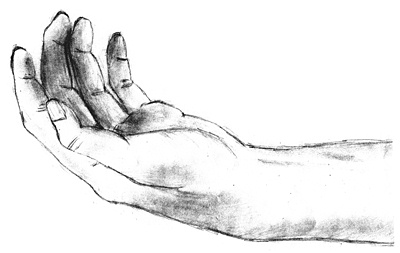 © Shana G., Cross Plains, WI