True Reality
October 4, 2009
I kind of had a dream today..
It was warm, but it help..
corrupt.
The water that was facing me,
was solid as ice, but
clear enough that I could see myself.

I thought about
the old times where
I thought I don't deserve to live,
so i turned around facing
the blank canvas of my dream
and fell backwards...

The ice didn't shatter my skull as I wanted,
no,
the ice shattered instead,
around me.
The ice shards scattered around me,
encasing me in this glass like blanket..
But I knew it was no safe blanket!
I moved faster than them,
and
the glass like shards moved above me!!

I didn't know what to do..
I didn't feel anything,
because in a way its what I wanted
with a little punishment mixed in.

The glass like shards pierced everything
that was me,
and when I fell...
I don't know..

The fall broke my spine,
burst my brains against the
canvas of my white dream,
and made me have a glimpse of
the true reality...
which was to live.!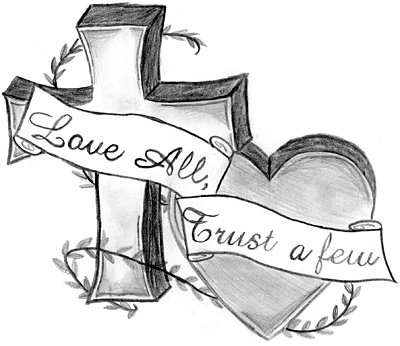 © Gina W., Glen Gardner, NJ