Like Kindergarten
September 26, 2009
When unicorns pranced through the clouds, your best friends were imaginary, and puppies were cute.

When the sun had a smile, there were pots of gold at the end of every rainbow, and dancing in the rain was cool.

When Santa was real, Rudolph had a shiny red nose, and sugar plum fairies danced in your heads.

When you could color outside of the lines, spend hours playing with Barbies, and race matchbox cars.

When Batman beat Joker, Sesame Street Live was a hot ticket, and Bikini Bottom was the place to be.

When school meant juice and cookies, 2:00 was nap time, and books had lots of pictures.

When boys had kooties, friends were true, and drama meant a stolen crayon.

When lunch time brought chocolate chip cookies, peanut butter and jelly, and notes scribbled from mom.

When the playground was full of princesses, action figures, and little Tonkas.

When working out meant monkey bars, swing sets, and twisty slides.

When you went to Wal-Mart for play do, Crayola Colored pencils, and the latest Pokémon cards.

When your closet was full of flashing sneakers, elastic jeans, and pink turtle necks.

When laughter could reach the clouds, smiles were miles wide, and happiness could warm a heart.

When you could care less about the war, the real world was far away, and Mother Nature was just fine.

When all we wanted to do was grow up, go off on our own, and finally have a little bit of freedom.

Now all we want to do is go back, to those blissful days, like kindergarten.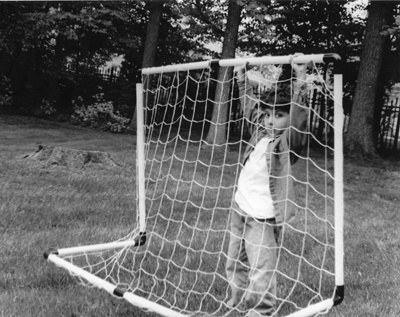 © Georgette S., McLean, VA