The Lake
September 11, 2009
Stupid, forgotten stanzas
Reaching love or loss of it
A doubt an a black covet
Just to see you walk by one more time
In frantic search of stationary
And stationery
To become still and
Record just one more song
About general sadness and uncertainty
Lines and Lines
Of laughing over oil on canvas
Rocks and bars so well-stocked

I want out.

But only so I can knock
Politely on your door again
Please please please
Let me knock between shots of gin
And tipsy games of scrabble in French
Would you even try to resound
Over such wordy entertainment?
You'll have forgotten by morning
When you turn your lights on
Then your faucets and makeup mirrors covered in
Masking tape
And photographs of stars
In work uniform
Now we see why we call dusk mourning
Tears only dampening
Floors made from weather reports
And baseball scores
Your nails scraping walls
Of wartime headlines
And head voice shouts of
Extra, extra, extra!
Polish because your floors
Are so clean
It takes industrial polish to be
So obscene
I like the songs I can't recognize
After overbearing shots
Of landscape paintings
And western celebrations
Galleries of present age
Winding down now through
Florescent lights and
Broken string quartets
A toe tapping band of
Classic and new
A nice way of saying
So many and few
I'll just phase it out
Like I don't know what

I like hiding behind the
Idea of listening
When I don't have anything to say
But broken harmonies
No one can really enjoy
I don't want to create a portfolio
That's not what I want to do
Or approximate casual blows
Of smiling yellow or formal gold
An original taste I just like so
Much to lose myself in
I won't even label
Some stupid
One-hit knockout
Or wonder
I only waste my time
In pathetic little plunders
That aim to catch up
With myself:
The crossing
Of so many thoughts
I'm losing breath and desire
Speed bump,
(bump),
I hate dissipating fire
And to think the last three generations
Wouldn't even understand the last three lines
Over and over again
Again without time
I'll rewrite what its like
To forget
And not really forget
In or out?
No I can't finish your expectations
Like a new day we hit
The new year
And we can't get much higher
Do I'll just sit in
A comfortable chair and
Pretend to be lonely
So you'll come hit me
Like we hit that year
Under Sunday morning
Lessons that lasted
For Three whole weeks of
Cigarette smoke and
Separate hotel rooms
And I'm not pretending anymore
How much will I give you?
Besides
Of course
First person obituaries
And lost thoughts
And silver dollars
Coins are so hard to keep up with
But I prefer them
Like handicapped stalls in public restrooms
And open laughs when I hide
Hide and seek some kind of sadness
Ah,
Familiar change
I need a place to keep you
Between unfamiliar parts
I seem to enjoy so much at
Times without any given perception
I can just sit in pastel
Lounges and chase dropped
Coins forever
Rolling away
No place to stay
Why can't men carry purses anyway?
Concepts, concepts
You sicken me,
Your general housings of
Ideas like the animals that God forgot
Its impossible to come in twos
Alone
So washed out now
And severed in storm and in flood
Rain, rain,
Go away
Come again
And there's just no static in digital
No static in digital,
Remember that, girl,
But I'll still use analog anyways
Even after the flooding
Turnpikes and parkways
Lighting appropriate
When asked for but no when bought
Like paradise skylines
In figure eights
No other number so concise
Except maybe 1
So alone-
We
Becomes obsolete
And this tense can't carry on
Through cities and states
Or nation we creates
A form of thinking
That exploded or imploded
As an interpretation
Or grammar mistake
Its all the same to me anyways
Swaying ships in summer sun
That, blatant, cheery, pattern
I just know and hate
Like card sharks and names
Outlawing solitaire
And other reindeer games
Mom and dad still warn you about
How fun it would be to dance on windy pages
But there will never come a time
Where we can both get a point
Or a hint
Like lighter colour and cabin
Fever content
Amoung each other never dancing
And I even just told you now
These thoughts just can't play out
And they'll just get
Lost in open minds
And searches to never realize
Me
Unintentionally
Of course, dear,
A fondling of pet names
And unsparing fears
It can't suppose
But I can
Things are just all too well
Without it

Position change

And breathing like assembly line children
Teething on audits and repossessions
Mothers at work and culinary
Repossessions
Mothers at work and
Culinary dissatisfactions
Propping their feet on
Opposite contractions of
Foreign, oppressing, disease
And redding faces
Appeasing the same
Capping lies
And their feet must smell like roses or licorice
Smiling dispositions don't
Come from appalling stuff
In gardens of ice
And ecosystems without price
Kids brought up
And broken in
Even presidents have a friend
Why does something have to give for me>
The year is 1992
And though cleaned up through and through
I'm catching on to you
Pretense knows no decade
Not nothing at all was wrong
So we sang problematic songs
To act like we belonged
Where trash eats the recycled
Like everyday
And what's to say we weren't
Just because I couldn't hurt
And just because you couldn't breathe
Didn't keep us from smoking on oxygen machines and
I'm pretty sure that's some kind of
Warning label now
But if we won't substitute some laundry
Chute for an elevating lie
Calligraphy and tapestry
Will finally just die
Now floating or corroding
The dollar's so far down
And I can't believe what a mess our pretense made
I can't believe we made that sound
With collar bones and scotch tape
Unexpected eloquence in procession
And form that our air headed
Ancestors
Mournfully made
Jubilance!
Something in constant change
Independence!
Distress, we'll never
Get away from that form
So fondly hanging on
For dear control
Maybe we'll create
Tear down
A superfluous dictate
Something we'll regret
On either side
I welcome your control
Wipe your feet at the door though
The scale has got to be
Clean
To balance correctly
And teasing
Without you
We become you
A cardinal sin
Of the unforgiving
Some siren song
I just can't hear
Only sing in keys of paper mache
And those moist towelettes
You always get at restaurants with too much money to spend
Pity,
The staff the never loves both sides of verbiage
Tentative, brisk,
Niceties pending
All a stage of
Unmotivated claps
And standing ovations
Smiles and left feet
All sigh
In unison over
Renditions of waltz
And tea in shot glasses
Big skies
All plastic now
In green
green disaster

A protest fond of
Modern ceiling plaster
This modern construction
And we can't get over
Some daunting technology
I just can't get over it
Set, starting menus
All like the end
And now there's
Just nowhere to begin
But in the
Consequences of our
Previous resolutions
A candlelit catastrophe
So fun to watch
Her blow out trick candles and ruin
All the fun
Feeding into a storage
Set aside for impulse stories
And attention words
So asinine
Like words of that
Nature always are
And she will always be.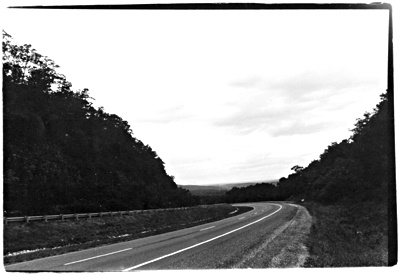 © Courtney R., Great Falls, VA