Falling hard into pieces
September 20, 2009
A band aid for this pain?
Are you sure about that?
I sit
Hunched over a bleeding manuscript
I read aloud
I could just tell from the way you wrote
You had to be beautiful
My palms
Tickled by sweat
Tripping on my words
Then there was a silence
And before my heavy eyelids could fall
I bite my tongue
I see your hands
Screaming across the room
I stare
So you won't feel alone
You had never seen
Beyond these four faded walls
You had never seen
How pretty you really were
You said you had a blotted past
Like a full ramming bull
I had nothing real to cling onto
That is
Except you
That's when i became blind
Because i now saw that the world
Is so ugly
Compared to you
I didn't have to see your face
To know of your beauty
Your voice
Your touch
Was what gave it away
It's silly how i simply gave my heart to you
And you ate it
But what do i care
I write this letter
With a dying ink pen
In the opposite corner of these cement walls
I figure i'd write it
But what good are words
When you have no audience?
You're like a wilted rose
Hung out to dry
But you're beautiful
The silence is so beautiful
I just like my lips
And taste the past
Finding memories
With a girl i used to know
Your hair was drenched that night
You were wearing my hoodie
But your face got lost in the drifting rain
I feel hostage in loneliness
But my promise to never leave
Still stands
So i pull out my bleeding heart
And wrap it in my T-shirt
Placing it by your side
"There, now i will always be with you"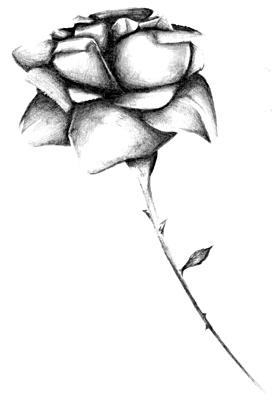 © Yisrawayl G., Philadelphia, PA