Where I'm From
September 16, 2009
I am from infinite summer rains,

From wrong assumptions.
I'm from red ants and sand being

Blown in the air.
I am from "kooshai" and corn flakes

That became soggy when I

Left them in the bowl.
I'm from aged souls who passed their days

In green plastic lawn chairs,
Who watched ice-cream trucks and snow angels,
Who passed their days until their days ended .
I am from bright floral sheets on clotheslines.
From Sarah's,

Yellow elephants and violet rabbits

Where my brush had no eyes.
I'm from chalk-hands that kept me from slipping

To climbing over the world

From up

Not down.
I am from offering m&m's to a stranger

Who became my closer

Who is now a phone call.
From the van that took me away

To the embrace that brought them back.
I'm from cardboard boxes and post-its.
I am from gasoline rainbows.
From Yan's,

Pink plastic gums and fake teeth,

Crunchy flies on the sill.
I am from broken glasses
And broken pride.
From a blurry world to a gray one.
I am from He is the light beneath my feet

To He isn't there.
From sunsets and Sunfish.
I'm from Do you like him?

The new man.

I'm happy for you.
I'm from inside, and I returned there.
I am from an unexplained curiosity

To a hospital bed
To an explanation and some apricots.
I am from paint on walls and black cats.
I am from formal questions and informal answers.
I'm from cuts and clocks and clowns.
Sweet tea and hot spoons.
I am from realizations.
I am from yes,
From new colors.
And no,
And windowless streets.
From all I try to remember,

And what I never forget.

Even when it seems I forget everything else.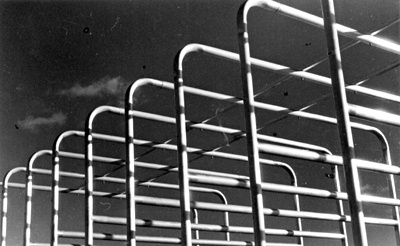 © Steve S., Marblehead, MA