Summer's Over
September 15, 2009
The sun has already set over my last day.

Somehow the summer is gone,

Erased into the world that is growing colder with every passing
moment.

Come back.

I want to relieve all the seconds over again.

But I can't.

And that's what hurts the most.

I don't want to go back to the hallways,

Face the whispers and all the people who think that peer pressure is beautiful.

Because this has been the summer of my life.

The summer where I created a lovely secret,

A gorgeous pallet of my dreams.

Now the world is coming down,

Because I have to walk out the door without it,

My arms clutching only half of my
heart.

I found myself this summer

And now I'm encased in gossamer glass,

I want summer back.

Let me relive it.

I know I can't.

I wish I could.

I would give anything to keep the pen in my hand forever,

Letting the words pour out….

Flooding the world.

Please.

Let me relive it.

I know I can't.

I wish I could.

Summer's over.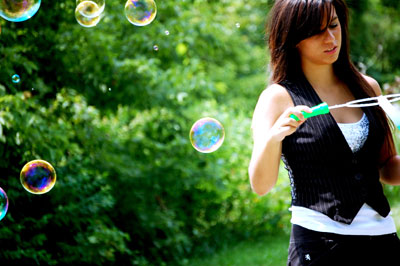 © Brianna C., Lincoln Park, MI