Long Day's Journey
August 23, 2021
Look to the seasons and look to your soul.
Look to the windows and cry.
Lie half awake in your crumpled sleeping bag on Sunday morning
when the air pieces like your mother's earrings and bobby pins.
The sunlight is steeped in coffee
and autumn churchbells and longing doves.
Lie awake and forget.
It is only day, after all, and you are not in control.
You are a caterpillar huddled into your leaflife with the soul of a swan.
It is Sunday when I want to sail away into sadness.
It is Sunday when I pull up the forests over my head
and tuck the birds deep into the spaces between my heart and lungs.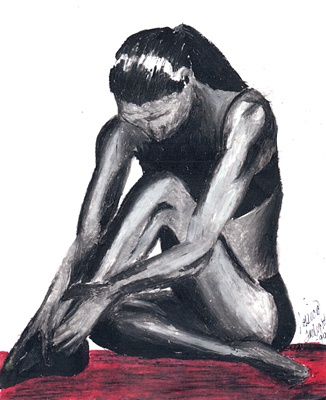 © Jessie Y., Ahwahnee, CA