Why The Storms Bear Human Names
March 5, 2021
This winter whispers and frosts over my bones
It convinces me I will never be warm again.

This summer roars and lights a fire under me
It convinces me I will never be cold again.

This moment
—longer, more sorrowful than it has any right to be—
holds me still
It convinces me I will never feel loved again.

This moment
—permanently, yet more fleeting than it has any right to be—
holds me close
It convinces me I will never feel lonely again.

This storm,
cleaving through the lands,
Howling.
It convinces us that the sky is falling; the world is ending

But creation is always found in the rubble of destruction.
And though the storms seem never-ending, it will pass.
We'll live again,
Ricocheting between the extremes.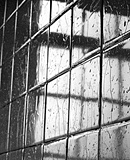 © Sared S., Pompton Plains, NJ