Regret
March 2, 2021
How I regret, the decisions that I made.
Yet I could only fear the dire consequences.
Oh, how I can only bade;
quietly, shakenly, and remorsefully in sequences.
In a never ending patter of regret,
I longed to undone what's done,
of the fateful decisions that I couldn't forget.
How I wished those thoughts would be gone.
But they plagued me, tauntingly.
I am at a loss, of words and sense.
In my dreams, regret terrorized me, hauntingly,
without mercy, ever nonstop in tense.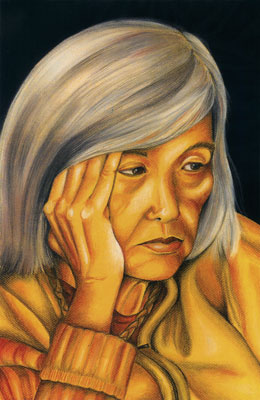 © Kaitlin C., Forest Hills, NY