The shore Says to the Sun
February 25, 2021
When the rolling, roaring, augmentation of water and life breaks against the shore….
The sun asks it, ¨don't you ever get tired...of the same thing, day after day after day?¨
The shore thinks for a moment, and then replies:
¨No, because every day it is the same...but nothing else is.
The toes that squish into my soft flesh are always changing. Sometimes they are attached to screaming, ecstatic children, sometimes to pensive, white haired couples, sometimes to tired looking parents, stealing a moment away,
The houses along my broad belly are always changing. The paint colors peeling, or swiped over with a new shining coat. Different towels hanging on the porch, rooms added, sometimes a whole home replaced or left empty,
The noises that pound into me are always changing. Transistor radios and tinny, crooning songs, to fast-paced rap and the shouts of college kids. The cut glass vowels and sharp words of a governess watching over children up for a day at the shore to the frustrated remonstrations of a parent to their boisterous progeny,
Even me...even I am changing. Parts of my flesh trickling away, wrenched away by unwitting travelers who carry me home.
So no I don't grow tired of the crash of the waves….it's the same….its everyday….its the routine….its habit…..at least it doesn't change.¨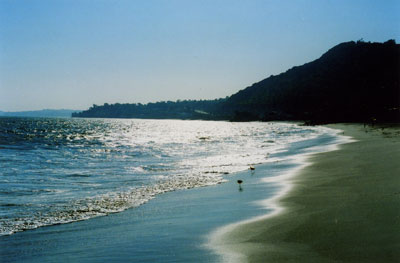 © Adam L., Washington, DC